September 2017 – Steamed Ribs
Having sanded and oiled the inside of the hull planking, we now begin to prepare the oak to steam into shape. We collected the oak from a sawmill near Gothenburg called AB Werner Abrahamsson Trävaruaffär. Having driven it back to the shed in a trailer, we assessed the timber, marked up what lengths we could get and the best line to split the planks on. One straight cut allows us to rive more lengths from both sides, staying parallel with the grain.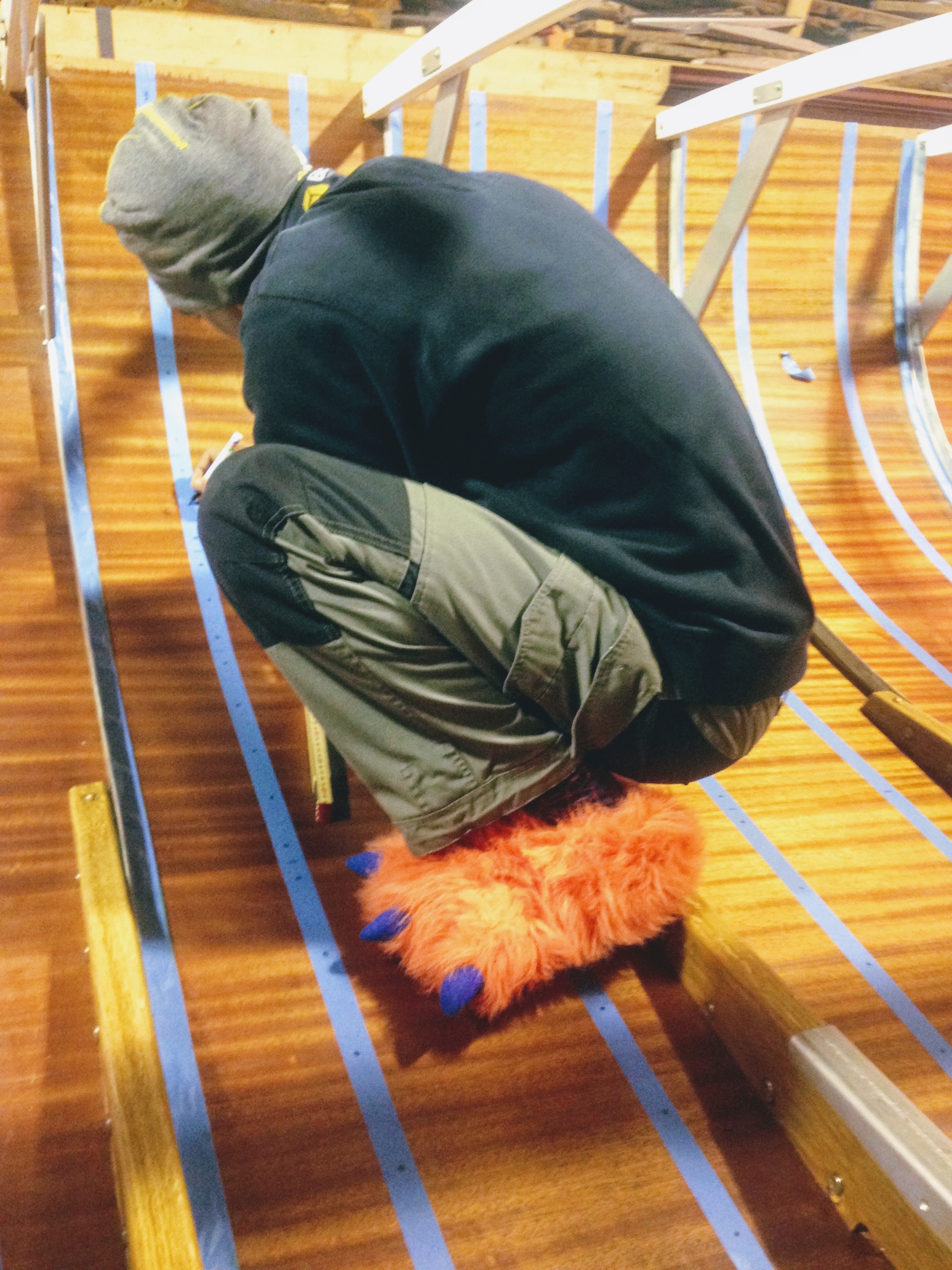 These lengths are then squared if necessary, thicknessed and then shaped on the spindle moulder. The growth rings are oriented to minimise shrinkage away from the rivet.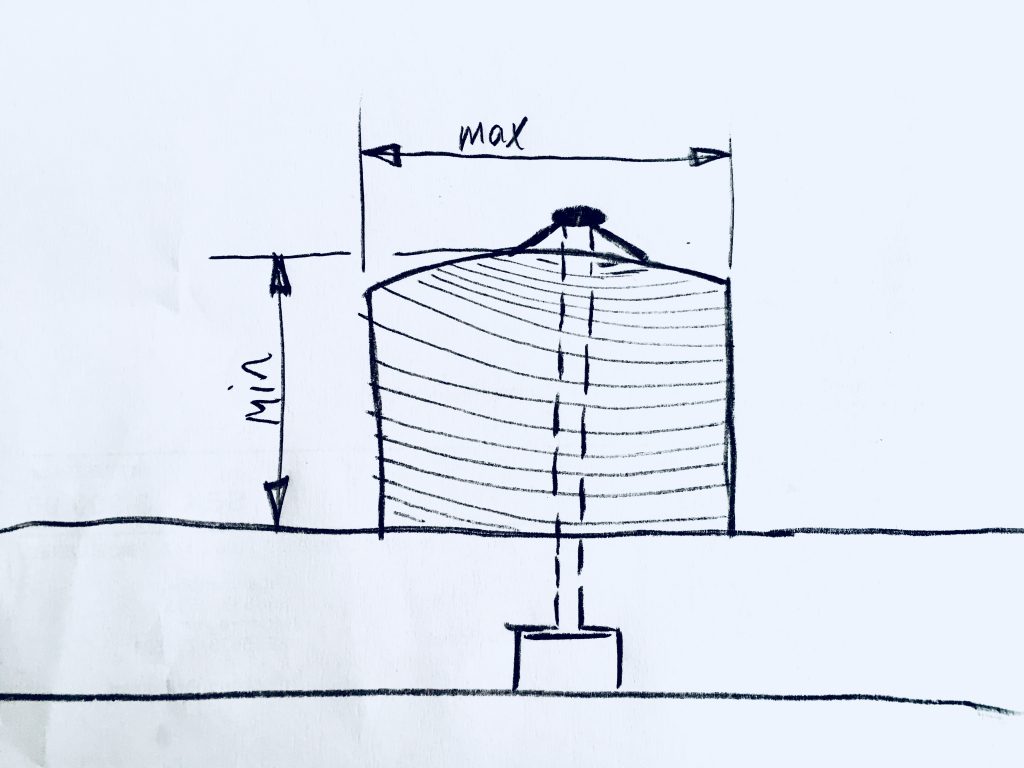 When the shaping is done, the lengths are carefully assessed so as not to place a weakness or knot on a tight bend. The ribs are numbered according to the station they will be fitted to and marked top and bottom. Weaker ends are cut away.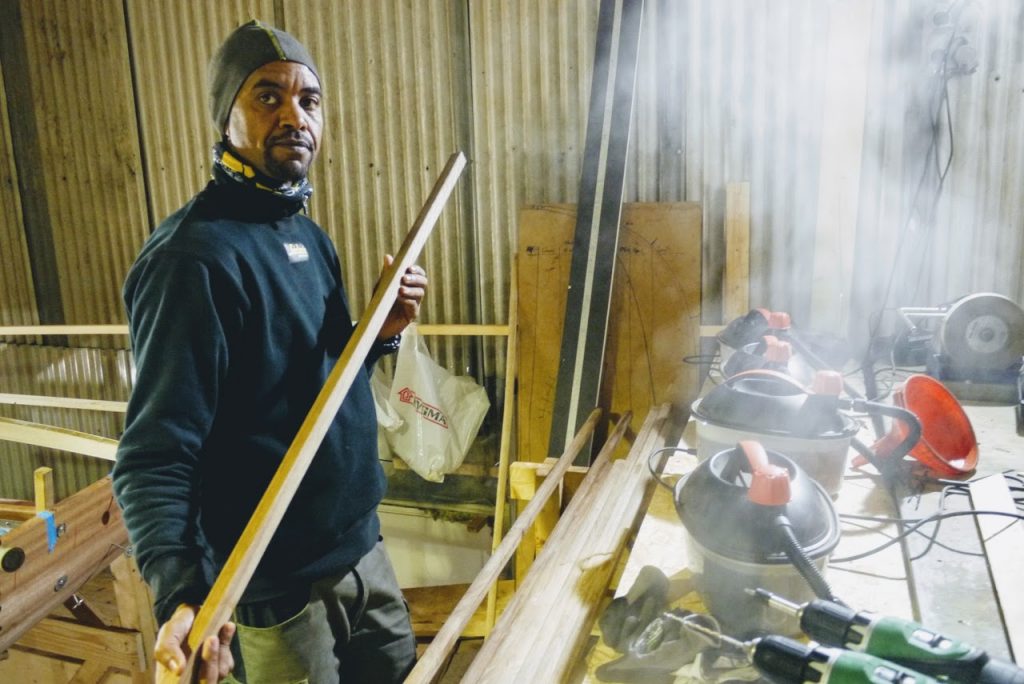 The ribs are then soaked in the sea for 3 days and then wrapped in plastic ready for steaming. Our 4 wallpaper strippers, each 2.2kw and holding enough water to last 45 minutes, are topped up in rotation to keep constant steam. The ribs are inserted into the steam box at 10 minute intervals, in order that as we remove one, we have time to first replace it and then temporarily screw the steamed rib in place before moving on to the next one. Breakages ( I think we had no more than 5) are addressed later so as not to deviate from the schedule.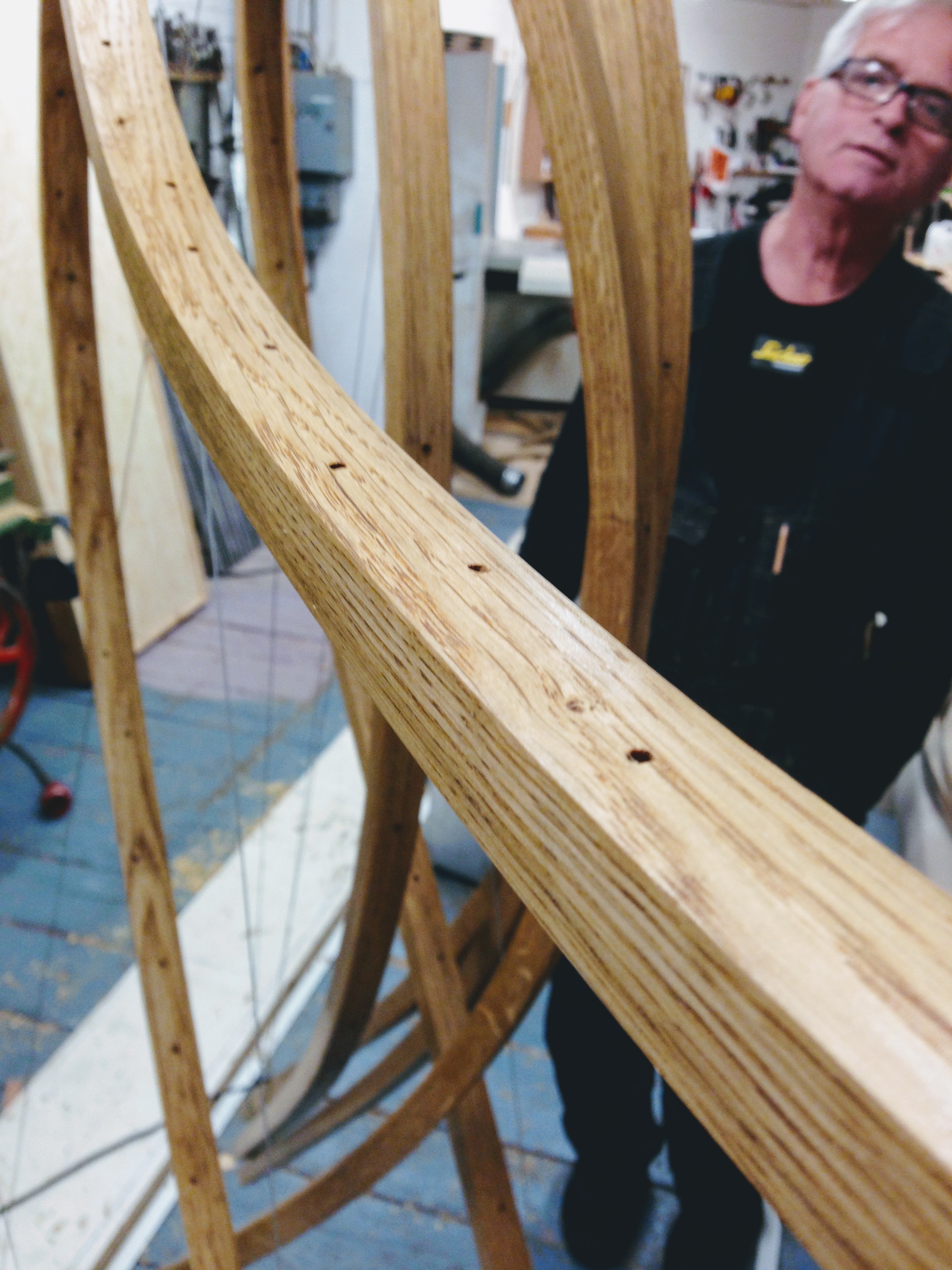 Once all of the ribs are steamed into the correct position, marked out with tape and predrilled with greased steel screws in position, they are left to cool. A wire is then attached to hold the curve whilst the frame is removed, sanded, cleaned and oiled. The screw holes are then drilled for the coper rivets.
With the frames ready for riveting, they are put back into the boat and the copper nails , supplied by Seaware are driven in. The two man job of riveting up the 4000 copper nails takes a couple of weeks. Meb and Yohannes become very skilled at this task.