Since November 2017, Meb, Johannes and Bo have made some real progress in finishing the exterior of the hull, the interior bracing members, fitting an adjustable mast step and a few more coats of Woodskin, supplied by Tinter. It has snowed a lot and the world outside Ester is white and cold. This is our first post since Goosewing published this new site.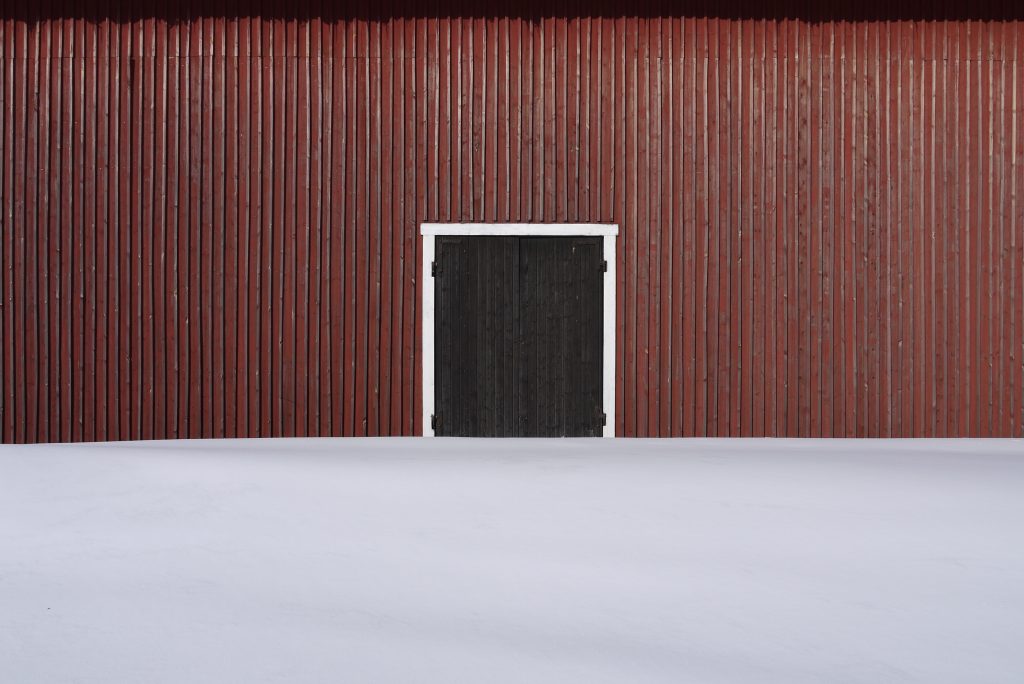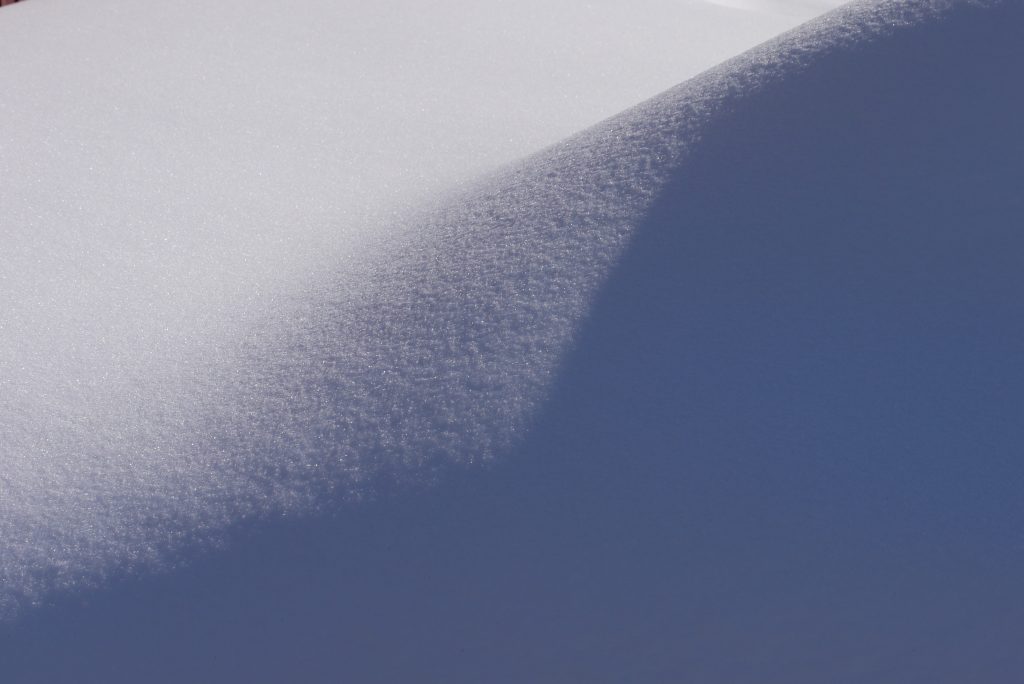 Using a variety of longboard-type devices, the team have managed to fair about 95% of the exterior planking. They've used Mirka sandpaper, a few manual longboarding blocks, an adjustable sanding pad and an electric sander about 18″ long. A few areas still need to be looked at before the varnishing begins. These are around the fin keel supports, the transom, the V-bottom area in the stern and under the bow and around the sheer/deck.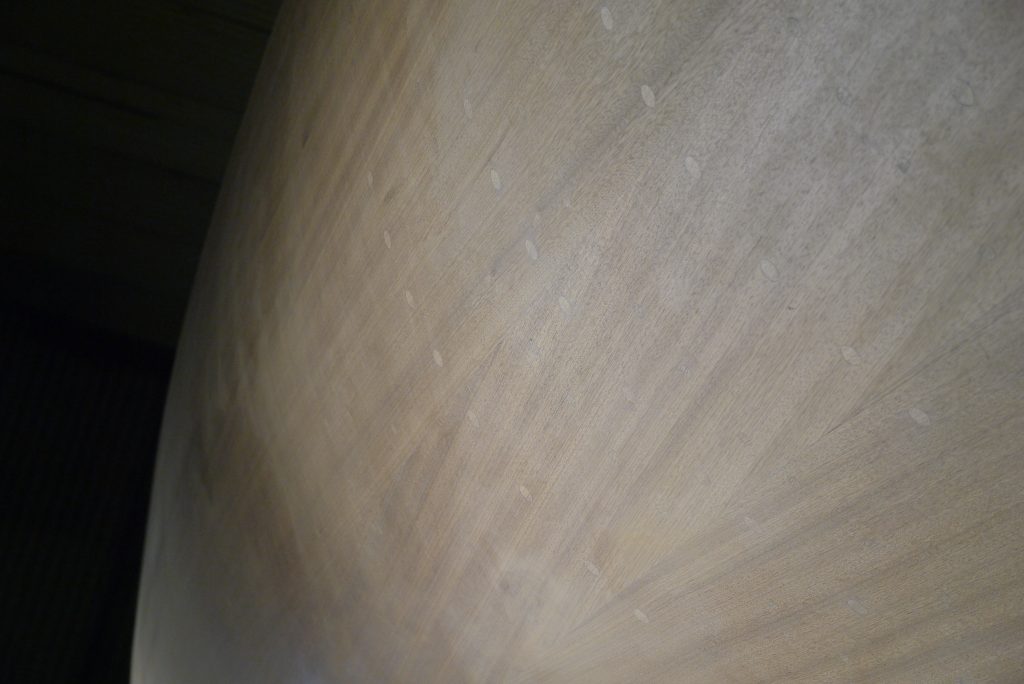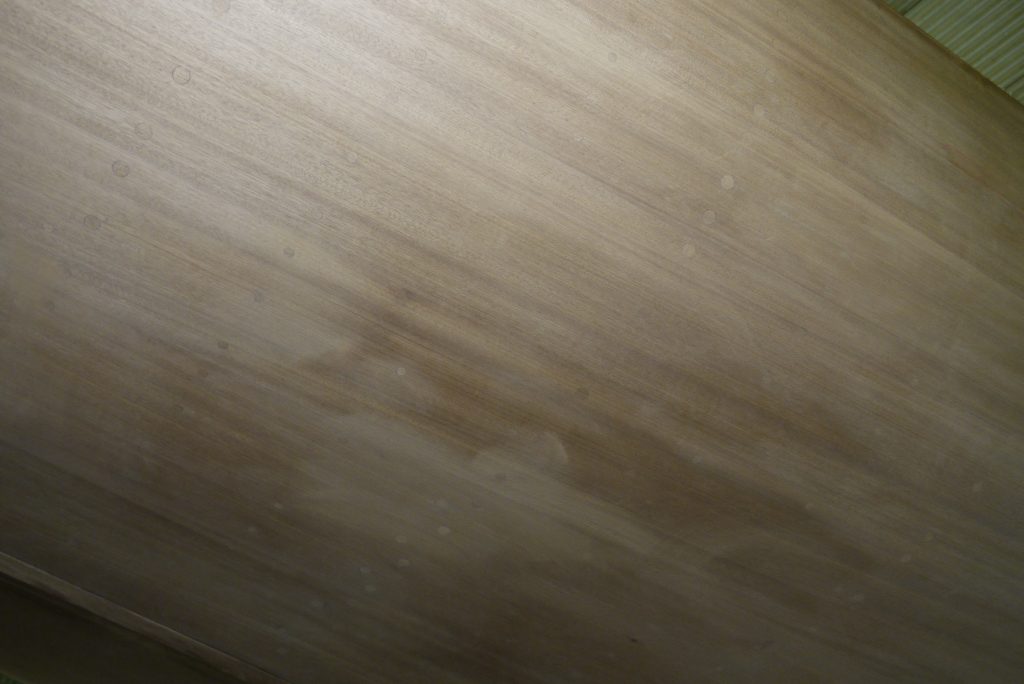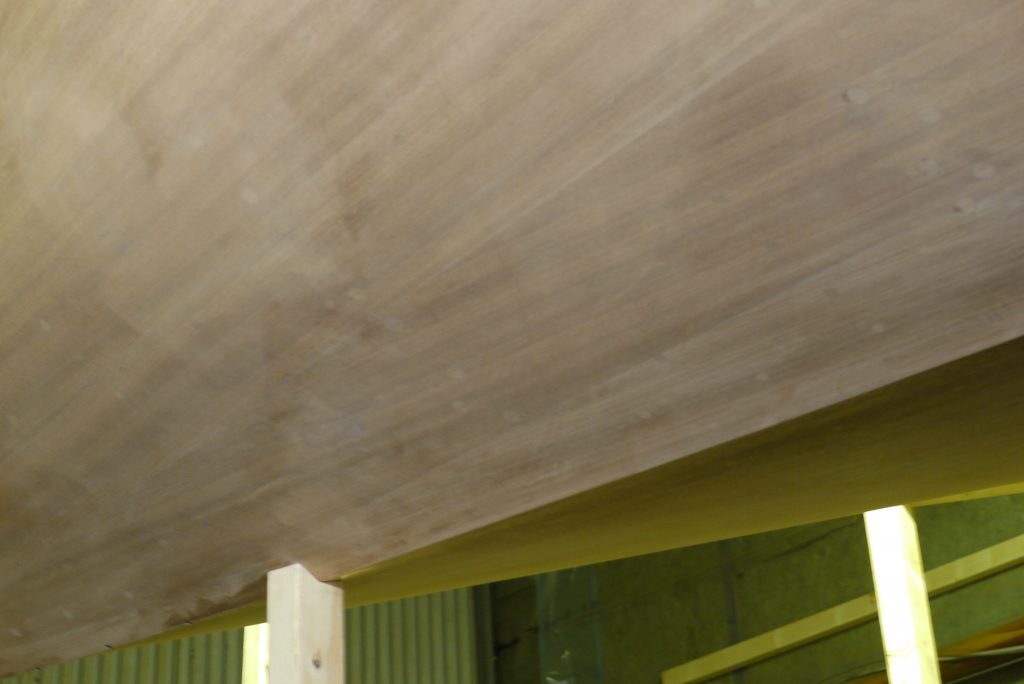 The mast position was confirmed by Juliane Hempel and the team set to work building the locating supports. These supports, or mast step, spread the load of the mast, including the compression from the rig, across a large area. This is particularly important in a boat with such minimal material dimensions. In order to leave the option of minor rig adjustments, Bo decided to fit a mast step incorporating a small amount of movement fore/aft. This will allow the mast verticality to be altered whilst allowing the mast to remain centred in the deck aperture. Johannes did the fabrication work.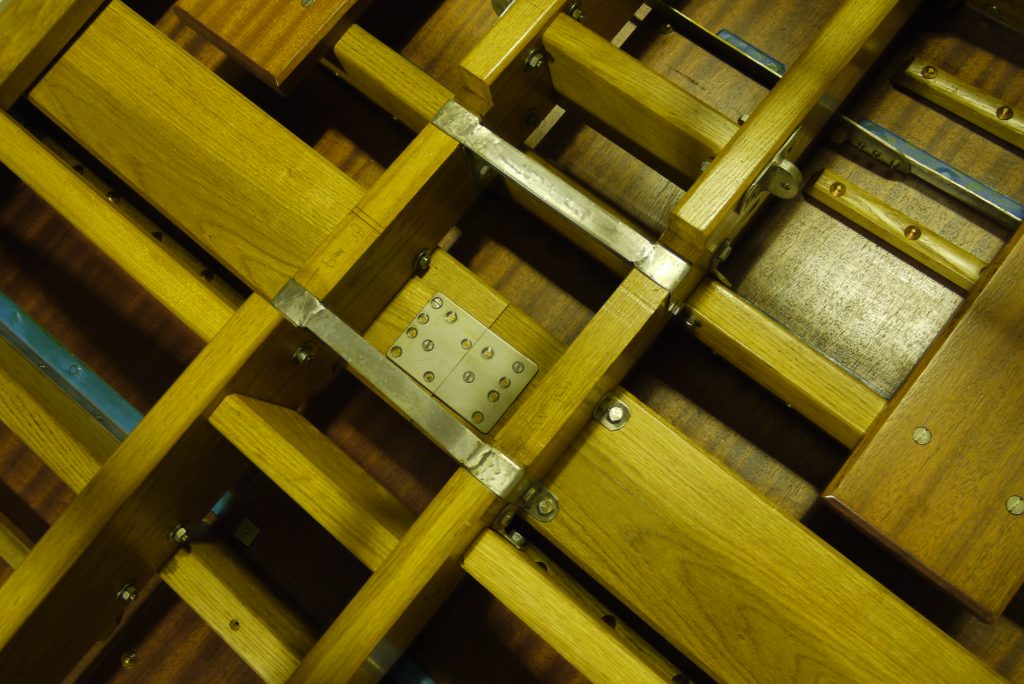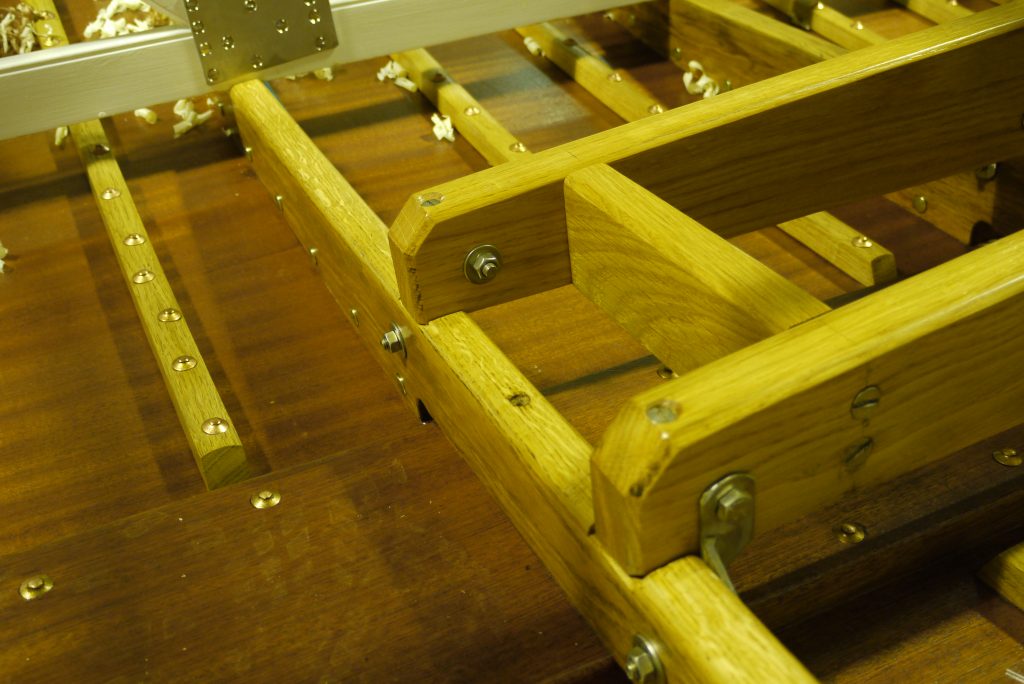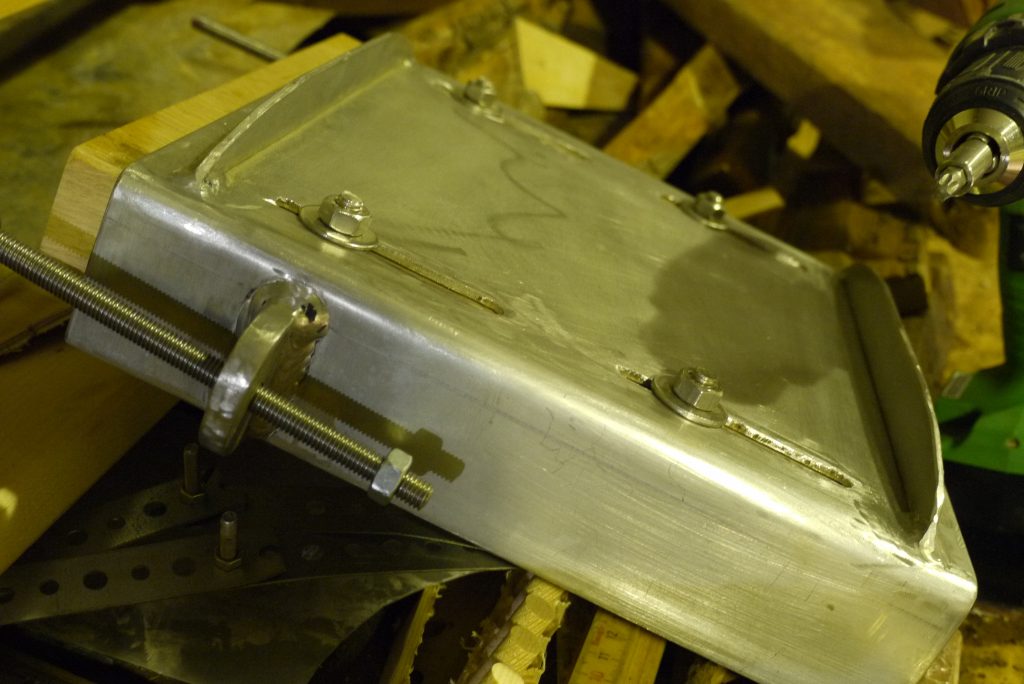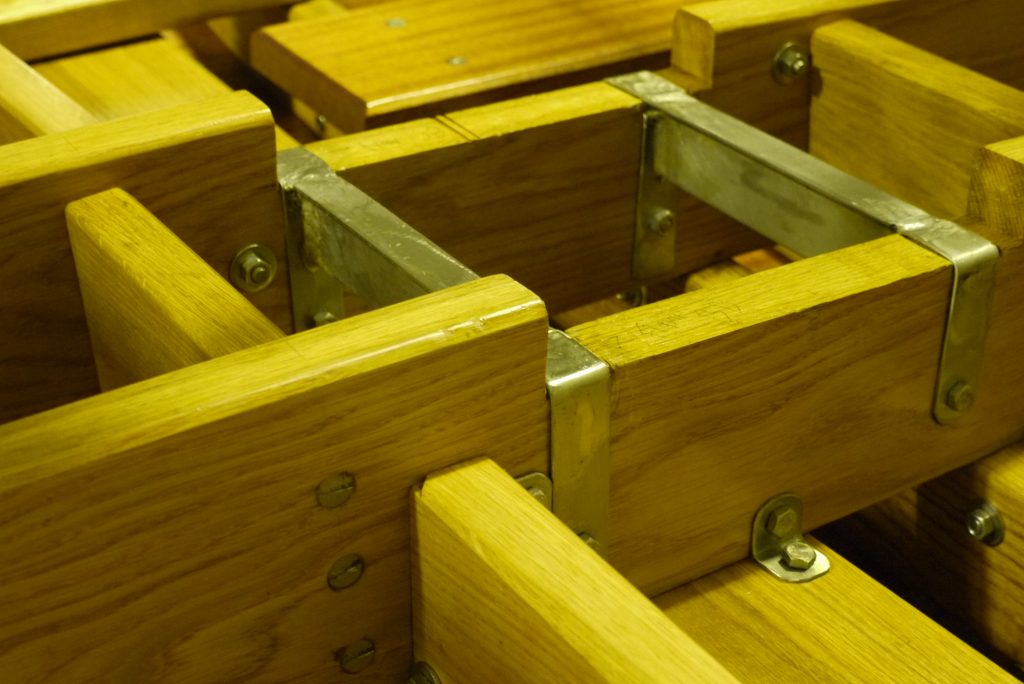 The interior bracing structure, we're calling the Fakverk, has been carefully considered and found to have been altered at some point after the build of Ester. This has allowed the team to consult engineers who have refined the design somewhat. The diagonal timbers are 30/50mm posts that are centrally positioned between the deck and bilge stringer. They now offer better strength all-round, significantly so in compression. They are made of Swedish pine.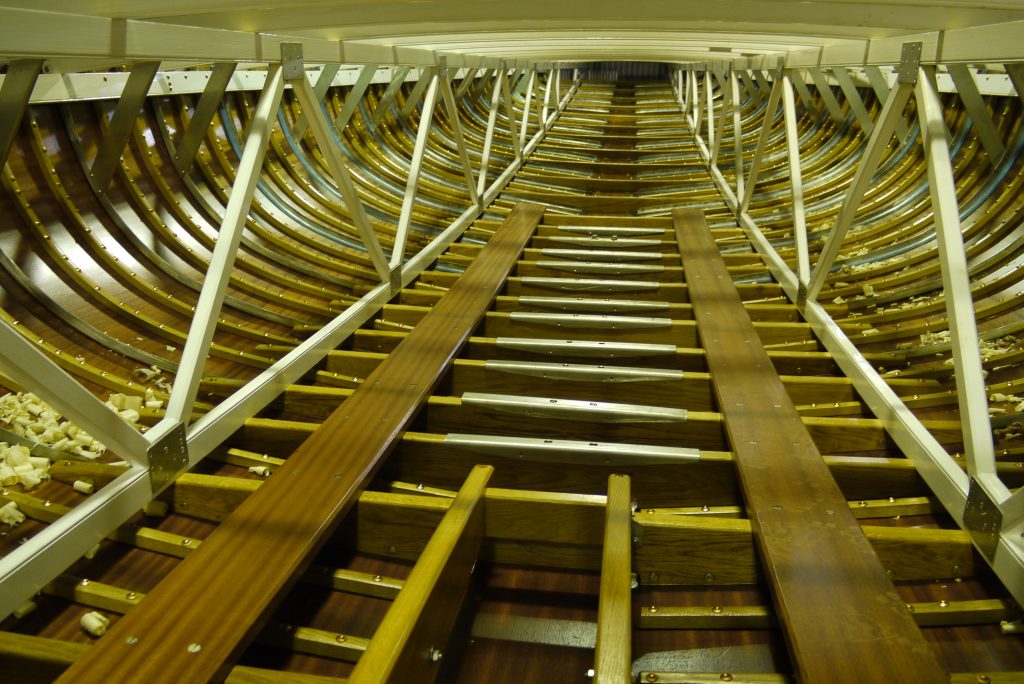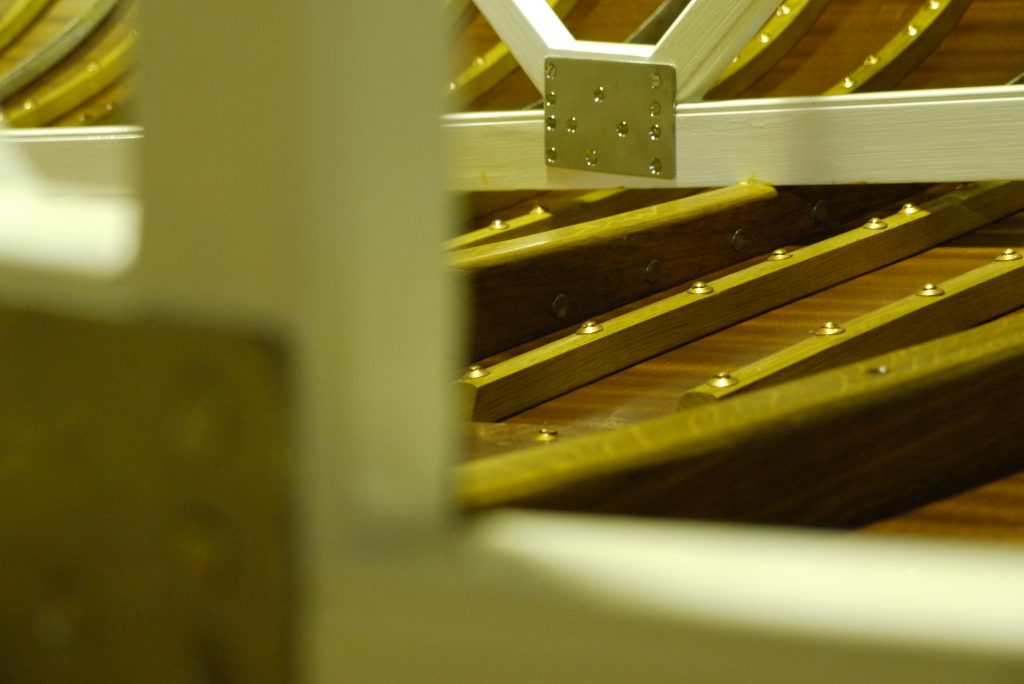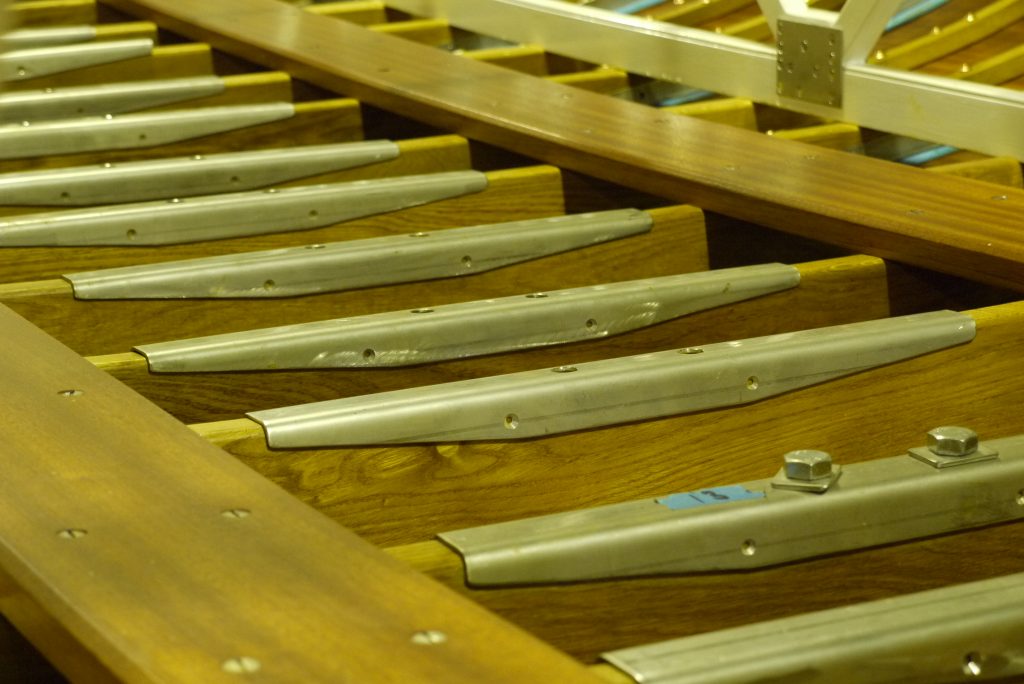 We are now fairing the deck structure before adding the intermediary deck frames which will also be faired. The breast hook is in place and the inner transom will be glued up this week. We hope to use the original mahogany transom on the boat, with a few repairs!